FITA Magazine Vol. II / Garden Constellation
Inês Grosso
The New Chief Curator Of The Serralves Museum
Interview by Francisca Gigante
Photograph © Vasco Stocker Vilhena
Serralves is a national and international reference center for contemporary art and architecture. Located in the city of Porto, in Portugal, at the mouth of the Douro River and well known for its divine wine, the Serralves Foundation welcomes the new Chief Curator Inês Grosso, after her passage through curatorial teams in Instituto Inhotim in Minas Gerais, Brazil, and the Museum of Art, Architecture and Technology in Lisbon, Portugal.
We begin exploring the historical and cultural heritage of Portugal's most successful and consolidated cultural project, the Serralves Foundation. In Serralves we find the Serralves Museum, designed by architect Álvaro Siza Vieira, winner of the Pritzker prize in 1992, the Serralves Villa, a unique example of Art Déco architecture, and the Serralves Park, designed by the French architect Jacques Gréber and awarded the "Henry Ford Prize for the Preservation of the Environment" in 1997.
Together with the contemporary artistic programme that the Serralves Museum brings to the community since 1999, the contours of the 19th century garden of eighteen hectares define the unique creative landscape dedicated to art sculptures, architectural installations, and biodiversity. Visiting the Park we find 230 species and varieties of native and exotic plants. The Serralves Museum responds to the Park's myriad and unpredictability of the contemporary artworks on display at the Museum. If each room poses its own difference in architectural terms, the challenge to the curatorial team is in scale, organization and display of the artworks overlooking window-views.



What is the first work of art you remember seeing that made you realize there was something extraordinary about the artist's role in the world?


I graduated in History of Art and ever since my school days I've been fascinated by the lives and careers of the great figures in western art, whether for their immense creativity and talent or their resilience in the face of social and political change over the centuries. At a later date, I decided to do my Master's in Curatorial Studies at the Faculty of Fine Arts in Lisbon – a time when I also began to work for one of the most important contemporary art galleries in the city, through which I got to know some of the artists with whom I would later collaborate – and I think it was at that time that I realized I wanted to focus on contemporary art, working up close with such artists. I don't exactly remember the first piece to give me that feeling of having a moment of revelation or epiphany, but what is certain is I couldn't imagine living my life without the company of artists, let alone art.
I would often spend my precious free time visiting artists' studios or being a comforting voice on the end of the telephone at all hours of the night and I loved it. It was moments like these that helped me to build friendships, trust and, above all, complicity, without which I wouldn't be the person (or curator) I am today. I learned and continue to learn so much with artists and it's for them and for the public that I do what I do.
Where does the decision to take curatorship as your main professional goal in life come from? When did you become aware that this is your path to follow?
I have deep admiration and respect for artists, and it is they who every day inspire and motivate me above all else. Their contribution to society is immensely altruistic and it is a privilege to be able to help them on their way, working side by side as partners and kindred spirits for the good of all. This is also why I like working in art institutions, as these tend to be places where it is possible to build long-lasting professional relationships and develop large-scale projects which require a more intimate involvement with the artist, as well as the different museum teams. I'm a team player who takes pleasure from knowing that we, the board, artistic directors, production managers, registrars, and art installers, etc., can together build something worthwhile (and transformative) for the world and society. This is an honour, and something of great responsibility. How did it happen? When did I understand this was really what I wanted to do? I think it happened almost intuitively, let's say a kind of an emotional awakening.
Your professional path includes work in three internationally renowned institutions, Inhotim, MAAT and now Serralves Museum, which privilege nature and contact with the landscape. How can this scenario be a framework for exhibition curatorship?
I'm aware I've been very lucky having had the chance to work with such great people and institutions, and even more so from a perspective of the communities they represent and their connection to nature, as is the case with Inhotim and Serralves. They are much more than a museum, they are a destination, a place where the public comes not only to see exhibitions, but to spend the day, to explore the park and natural surroundings, to lose track of time and let their minds wander. They are unique locations where art, architecture, and nature come together, which allow artists to work within an environmental framework to create and show existing works that are enhanced within such a setting.
Photograph © Francisca Gigante
Which are the contemporary artists that inspire you and that you have already exhibited your work? And which artists would you be happy to inaugurate exhibitions in the future?
There are so many artists who inspire me that it would be almost impossible to name them all. Over the years, I've had the pleasure and the good fortune to work with some incredible homegrown artists, such as João Pedro Vale and Nuno Alexandre Ferreira, who I believe are still among the most talented and resilient artists working in Portugal today, or Gabriel Abrantes whose first large-scale exhibition here I curated. Internationally, Hector Zamora, Cristina Iglesias, Basim Madgy, Pedro Reyes and so on. And then of course I have my bucket list of artists who I would love one day to work with, you never know... I mean, I never ima- gined that suddenly I would be exchanging emails with Chris Burden in the course of an exhibition I curated based on works from the Inhotim collection or drinking tea with David Lamelas at his home in Buenos Aires.
How does knowing the studio space and the artist's daily life can influence the construction of an exhibition?
It is vital to build a relationship of mutual trust and cooperation with artists. This isn't always easy, or even possible, but in my estimation, it makes the curator's job so much simpler, worthwhile, and personally enriching if we embrace the vision of the artist and by this, I mean getting to know their workspace, their reference points and interests, their way of thinking and sense of artistic self. To this day I still remember what it was like to visit most of the ateliers I've been to; I have a photographic memory and for example I can still recall in detail the old studio of Vasco Araújo in Rua do Século, which I saw for the first time in 2009.
The Serralves Museum is a reference in contemporary art worldwide. The Park itself is an open-air gallery. What kind of projects, going beyond the limits of the Museum, do you intend to develop in an open-air space?

I've just sat down at my desk here at Serralves and I think it's too soon to publicly discuss future projects. However, as I've already said before, this is the time to get on board with the Serralves Foundation's core values and mission, and to embrace the artistic vision of the Museum Director, Philippe Vergne. I also feel that right now it's up to me to get to know how the institution ticks and gets things done, soaking up the Serralves atmosphere and then throw myself body and soul into the work ahead. I sincerely hope I'm up to the challenge, and furthermore able to make a positive contribution to the museum's ongoing, fantastic accomplishments.
The architecture itself in the surrounding spaces of the Foundation, such as the Serralves House in Art Deco by Charles Siclis and Marques da Silva and the Serralves Museum of Contemporary Art designed by Álvaro Siza Vieira, is itself an integral part of the various exhibitions. How is this symbiosis between art and architecture thought up?
The Serralves Museum is also a must-see for its architecture, for professionals, students, and the simply curious from all over the world. It's an exceptional opportunity for artists and curators to show work in an Art Deco Villa or one of Siza Vieira's most impressive buildings, and what's more set in Serralves' extraordinary gardens. The museum is a wealth of diverse indoor and outdoor spaces, which make it truly special. Many of Serralves' shows have broached the topic of architecture and the complexity of its issues, whether through contemporary art, such as the exhibition on Gordon Matta-Clark in 2017, or from a strictly architectural perspective as was the case of the first major exhibition dedicated to SAAL, a politically motivated architectural project created just a few months after the April 25 revolution in 1974. One of the exhibitions that made the deepest impression on my academic phase was that of Siza Vieira here in 2005. The unique environment Serralves has to offer artists is in part indebted to the architecture itself. Such a synergy is possible only because the museum program is conceived and planned precisely with the setting in mind – the natural surroundings and the built heritage. There is an awareness of the importance of place, thanks to the work of a team liaising between all the decision-makers and the architect himself – take, for example, the museum expansion project – in order to respect the natural and built heritage and to together provide the best working conditions for the artists we invite to take part, as well as to offer the general public a transformative, memorable experience. A great example of this would be Louise Bourgeois' spider sculpture seen from the first-floor windows of the Casa de Serralves, offset by the gardens designed by Jacques Gréber and the blue of the sky, something simply jaw-dropping and just one example of the astonishing mix of art, architecture and landscape the museum has to offer.
Photograph © Francisca Gigante
One of the main goals of the Serralves Foundation is to involve the Porto community in the awareness of contemporary art as a mirror of History and to value the city's heritage. What dynamics do you try to create in the Serralves Foundation to integrate Porto's citizens?
The city of Porto and its people are my inspiration. When I moved here a month ago and began to check out the restaurants and other sights the city has to offer, I quickly got a sense of the pride the people who live here have in the museum and how Serralves has been an intrinsic part of their lives for more than two decades now. Aside from its international reputation and influence, Serralves belongs here, and is for here, a museum which has inspired different generations and made its mark in so many ways upon the city, its people, and the arts community. I'm thinking not only of the exhibitions, but also the public programmes of events, such as
Serralves em Festa
, or the
Museu como Performance
and
Festa de Outono
festivals, which always make sure to include local artists. This is also true as regards the permanent collection and its annual acquisitions. Just to give one example, the two exhibitions currently open to the public, Pedro Tudela, a Porto artist who is showing at Serralves in a solo show interspersed with works from the collection, or the retrospective of artist duo João Maria Gusmão and Pedro Paiva. This will continue to be the case over the next few years, where we've scheduled major shows involving Portuguese artists from Porto and beyond. Besides its diverse range of programming, it has made sure to also establish important partnerships with local institutions, from the likes of universities to cultural organisations. On my part, I hope to continue the work that's been done in this regard, and to be able to contribute positively and constructively to bringing the museum even closer to the city and its local artistic community. This was also one of the motivations for my move to Porto, as I think it's essential for a curator to work in different environments. Curators are today's nomads, and I couldn't be any more thrilled. The chance to work in a new institutional context, in a new city, with a new public and community is challenging, and what's more a chance to learn, important for my professional growth and development.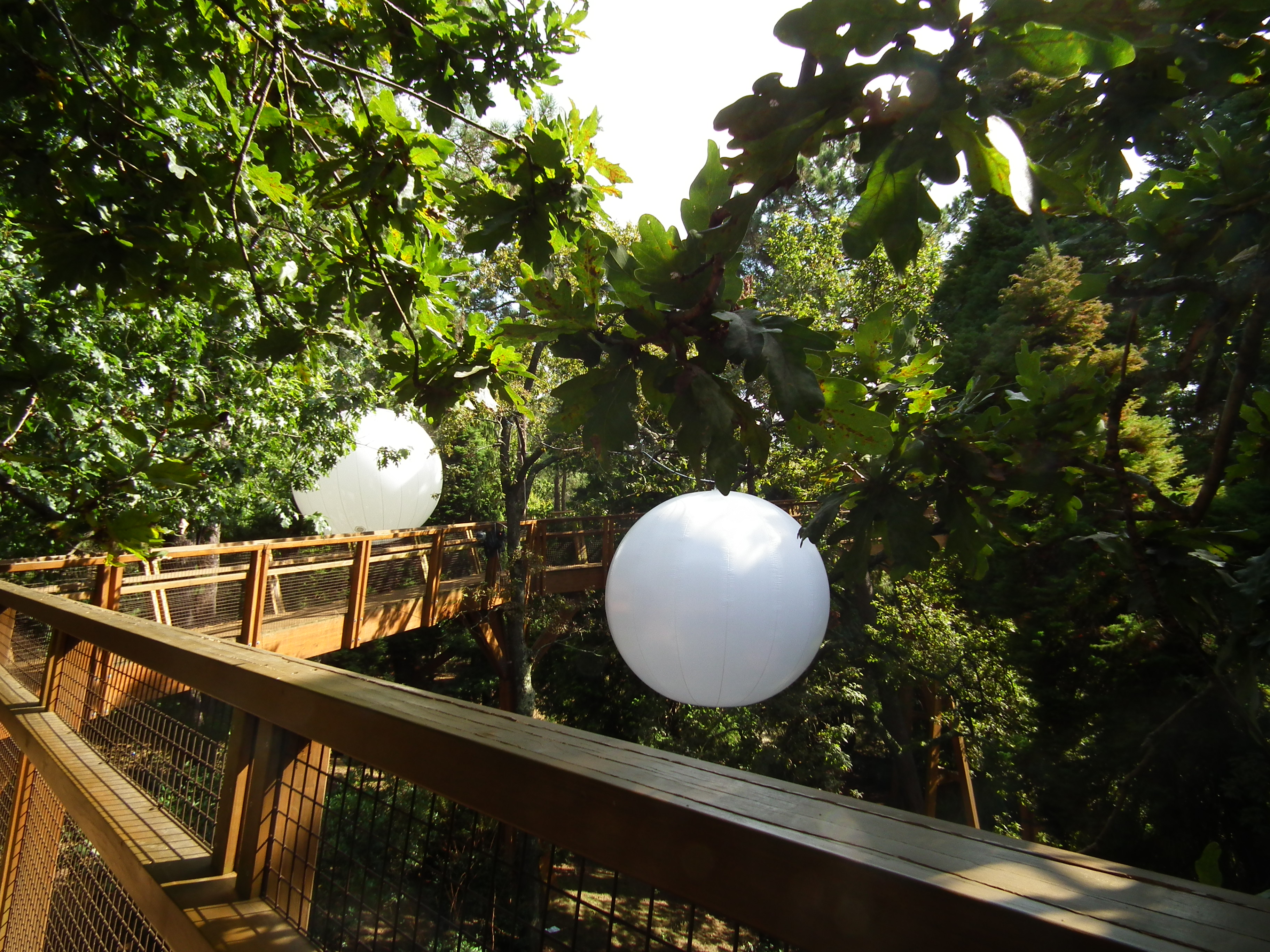 Photograph © Francisca Gigante
What is the role of an institution as the Serralves Foundation in the emergence and support of young promising talents in contemporary art?
Museums play a fundamental role in promoting and nurturing the latest trends in contemporary art, and Serralves has been, and continues to be, no exception. For starters, through it have passed, since the turn of the century in solo or group exhibitions, names that are today among the most respected of the national and international art world. More recently, I think it's also worth mentioning the
Projetos Contemporâneos
program under which we commissioned solo shows by young artists such as Dayana Lucas and Horácio Frutuoso, or the group exhibition
Novo Banco Revelação
. I truly believe that museums are a kind of catapult for young artists, granting them the opportunity to develop work that is normally beyond their scope, in financial terms, or because of their means of production in the likes of artist-run, more alternative, or non-profit spaces. Serralves is a pioneering, innovative place, with its eyes firmly on the future at every level, artistic, ecological, or institutional.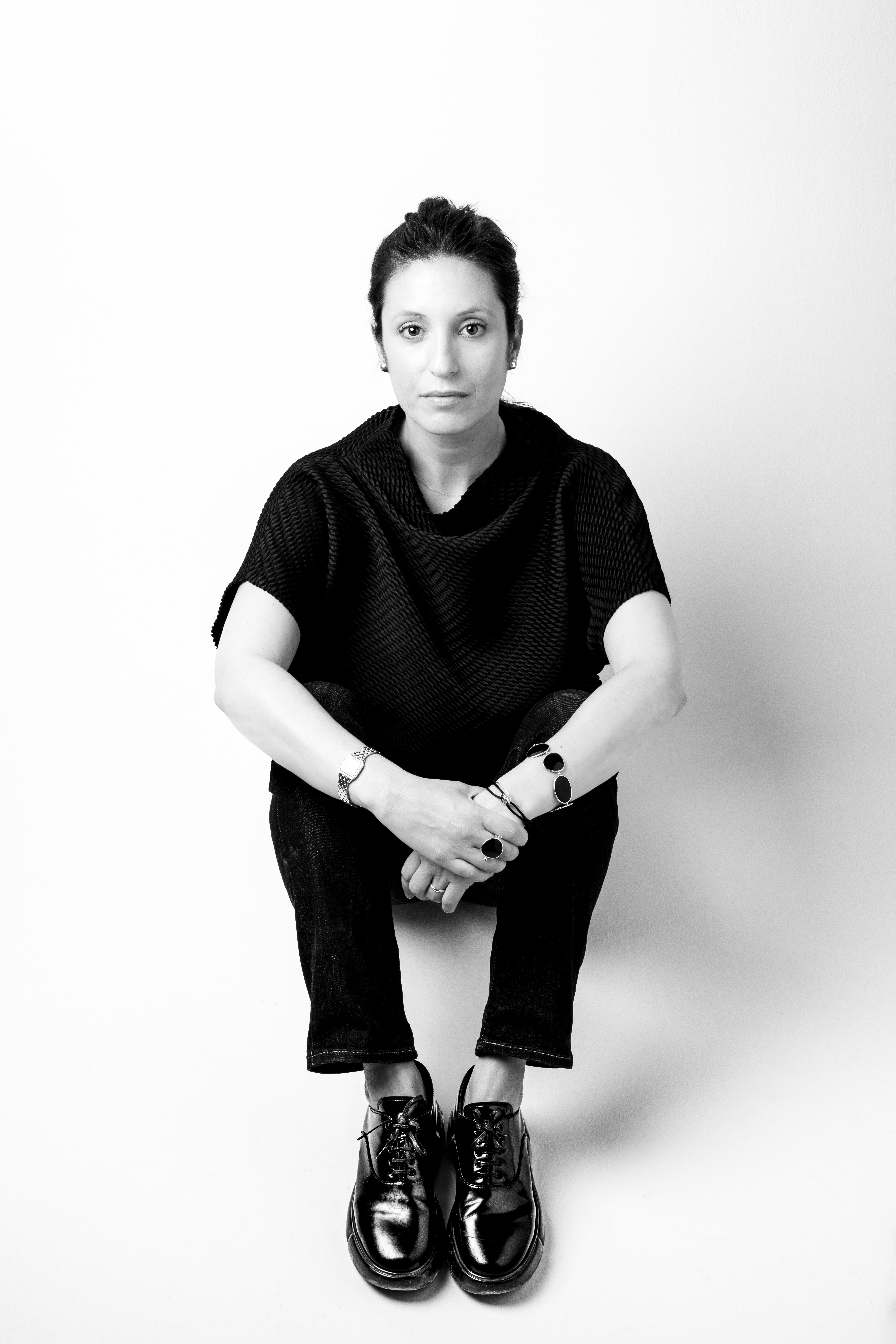 Photograph © Vasco Stocker Vilhena
The interview to Inês Grosso was published on pages 92 to 97 in the
Eduardo VII Park
chapter of FITA Magazine Vol. II / Garden Constellation dedicated to the city of Lisbon.