Literature
Djaimilia Pereira de Almeida
︎ djaimilia.com
Djaimilia Pereira de Almeida is a writer. In fall 2023 she will join the faculty at New York University, NYU.


That Hair
(2015) received the Novos Award.
Luanda, Lisbon, Paradise
(2018), the story of Cartola and Aquiles, father and son, from Luanda to Paradise, won the Oceanos Prize, the Inês de Castro Foundation Literary Award, and the Eça de Queiroz Foundation Literary Award, in 2019.
Vision of the Plants
(2019) was a co-recipient of the Oceanos Prize in 2020.


The Telephones
(2020), shortlisted for the Grande Prémio de Romance e Novela of the Portuguese Writers' Association APE, stages the turbulent and telephonic drama of Solange and Filomena, migrant mother and daughter.
Seasquake
(2021), the letter from Boa Morte da Silva, colonial war veteran, to the daughter he never met, was shortlisted for the Grande Prémio de Romance e Novela APE, the Fernando Namora Literary Prize, the PEN Clube Narrativa Prize, and the Casino da Póvoa Literary Prize.


Lending a Hand to Fall
, a summer in a community of people with cerebral palsy, was published in 2017,
Painted with the Foot
, an anthology of essays and other texts, came out in 2019.
Collage/Courage
(2020) and
The Gestures
(2021) are essay-collages, in dialogue with a personal repository of readings and images.


Rules of Isolation
, a composition of text and image, written with writer and photographer Humberto Brito during the first pandemic lockdown, came out in 2020.

Her most recent books are the trilogy
Three Stories of Forgetting
(2021), which includes
Vision of Plants, Seasquake
, and
Bruma
, and the novel
Ferry
(2022).
Every Wound is a Beauty
, in collaboration with artist Isabel Baraona, will be out in 2023, from Relógio D'Água.
That Hair
was published in the US by Tin House, in 2021.
Three Stories of Forgetting
and
Luanda, Lisbon, Paradise
will soon be available in English from Farrar, Straus & Giroux.

Her work has been translated into ten languages. Her writing has appeared in the New York Times, la Repubblica, Folha de S.Paulo, Neue Zürcher Zeitung, Serrote, among many other publications. She is a recipient of fellowships by the Portuguese Ministry of Culture and Centro Nacional de Cultura. In the spring of 2022, she was the Writer in Residence at Literaturhaus Zürich. Djaimilia has been collaborating with visual artists, music composers and, since 2023, with stage director Zia Soares. She is a contributor to the Brazilian magazine
Quatro Cinco Um
.
She was born in Luanda.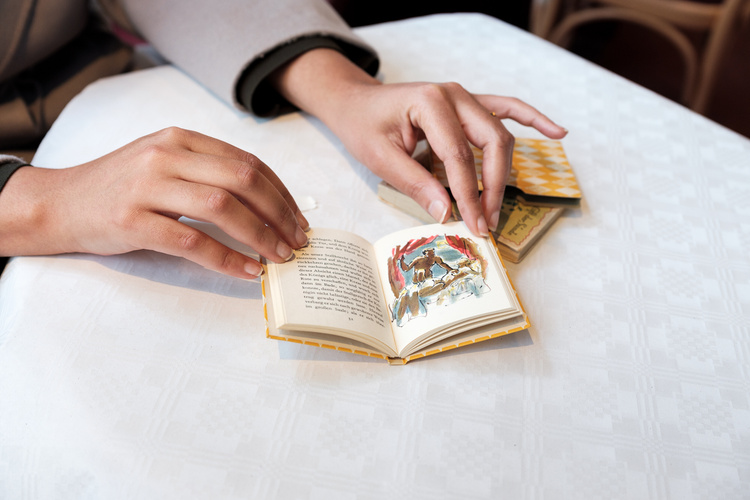 Ferry
(2022)
s
Luanda, Lisbon, Paradise
(2018)
That Hair
(2015)